Do you guys troll
Etsy
the way I do? I sure hope so, or you're
really
missing out. They have a dangerous little app that shows you items you never knew you needed, and of course there's sprawling lists of every little thing you could possibly search for - all gorgeous, all made from the heart. Etsy and I.....it's a special relationship, friends.
I tend to favorite every little item I might want to buy someday, and it's really exciting to find a whole shop full of goodies I totally adore. But you know what's even more cool? Finding an owner of such a shop that you totally click with. It might be my very favorite thing about blogging and small business ownership. My fellow creative souls - you make me so happy!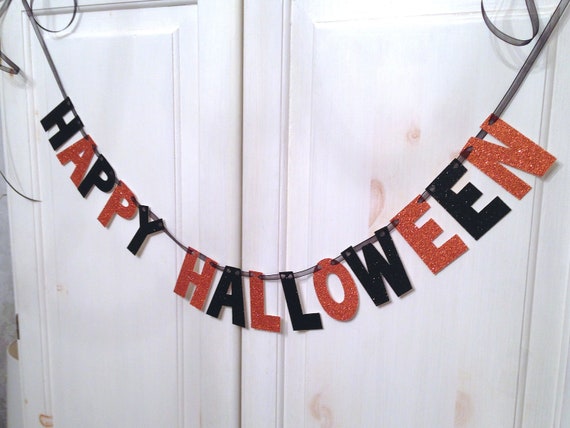 This just happened to me recently with Adrienne from
Hawthorne Ave
. Not only does she make some of the most adorable banners (for every occasion you could possibly think of, including
fangirl
moments!), she's a fellow Potterhead, you guys! I mean....I can't even.
I'm going to step back for a second and let her tell you the story of how her shop came to be, because it's a story I think most Etsy shop owners can relate to! Though, how many shop owners have celebrity clients? Adrienne does! And one of my favorite female sitcom comedians is on her list!!

Check it out:
Hi! My name is Adrienne Dougherty, and I live in Dallas, TX with my sweet husband, Dan. Together we own an Etsy store called Hawthorne Ave Arts & Vintage, named for the street where our little newlywed nest is located. Ever since I was little, I've loved making things by hand, and after years of crafting at night and on weekends, I was finally able to turn my "hobby" into my full-time job!

The first banner I made was for our wedding almost four years ago [above]. I was looking for a perfect sparkly "Just Married" banner to hang at the reception, but I couldn't find what I had in mind so I decided to make one myself. My maid of honor and I stayed up until midnight on the night before the wedding to finish it— I was just determined to have this sparkly banner! (Little did I realize, this banner would become the prototype for our business.)
A couple weeks later, when I was laying on the beach on our honeymoon, I started thinking about all the fun things I could make & sell to other brides and bridesmaids. All the celebrations during your engagement and wedding are so special, and I always gravitated toward decorations and little touches that were either vintage or handmade. This was before Pinterest and Etsy made these kinds of things so much more accessible, but I thought there must be other brides out there that had a similar sensibility, so I started tinkering and making the kinds of decorations that I wished I'd been able to find when we were planning our wedding.

In November 2011, after a couple months of making banners for friends' birthdays and weddings, my wonderful husband encouraged me to list them on Etsy. I don't think either of us had any great expectations for where the store would go, but within just a month, I was getting a solid stream of orders. And as they say, the rest is history!
After working in an office environment for so many years, this job has been such a welcome change. It's very liberating to be my own boss, set my own hours and goals, and really let my creativity run wild!
It may sound silly, but I also love that the products that we make in our store make people happy. Our Etsy store isn't curing cancer or saving the world, but I love that these little decorations are able to bring a smile to our customers' faces and make their celebrations a little more fun (and sparkly :))
The biggest achievement with the shop has definitely been being able to quit my "day job" in advertising. I started the shop as a side project while I was still working full-time, not thinking that my little crafting hobby would amount to much. But as the Esty business picked up, I began to spend all free time working on orders. I did this for about a year and a half, but as time went on, I fantasized more and more about doing the Etsy store full-time. Eventually, the stars aligned and the circumstances were right, and my husband and I decided that I should just go for it and say goodbye to advertising! That was about a year ago, and I've really been living the dream ever since!

Every now and again, we have someone famous buy something from our store, and that's always an exciting, proud moment! Not to drop any names, but a couple of our most exciting customers include Mindy Kaling from The Mindy Project and The Office; Jessie Baylin, musician and wife of Kings of Leon drummer Nathan Followill; and a cast member from Broadway's Wicked! I'm such a fangirl when it comes to stuff like that, and it's so exciting to think that they're looking at and holding something that I made! Crazy!
We've also had our banners featured on some really exciting websites and blogs, including Buzzfeed, Entertainment Weekly, Town & Country, Vulture, and PopSugar. Seeing our products on websites like these is always such a compliment!
Every time I hit a big milestone number in terms of orders, I get (ridiculously) excited. Over the summer, we hit 3,000 sales, and my husband took me to Benihana (my favorite!) to celebrate. Over fried rice and Geisha punch, he reminded me of how excited I'd been when I hit 25 sales. At the time, that had been a really big deal to me, but at dinner Dan said that someday, we may look back at this dinner the same way and reflect on how far we've come. I'm always chasing that next big milestone number – 4,000 sales, here we come!
I also get very excited when I send orders to some place new. We've sold to all 50 states and several other countries, and every time I see an order with a far-away shipping address, I get giddy!
SO, what can you find in the shop?
At Hawthorne Ave, we sell handmade, custom party decorations (mainly banners). We cut out each letter from glittery cardstock and string them by hand on beautiful ribbon to create banners that are totally unique!

We sell banners for every occasion—holidays, birthdays, weddings, bachelorette parties, bridal and baby showers – plus lots of other fun banners like our Harry Potter and Game of Thrones themed items! You can either choose from the variety of ready-to-buy banners that we offer in our store or have us create something 100% custom.
We LOVE doing custom orders and creating something special to match your party's theme. Our customers always have such cool ideas, and it's so much fun to collaborate to bring their vision to life! Whether it's for a 30th birthday masquerade ball, a baseball-themed couples shower, a Beyonce bachelorette party or a Harry Potter birthday, we love creating something special and one-of-a-kind that you could never buy in a store.

One of my goals is to continue expanding the products we offer in our store. Right now, we mainly focus on banners, but I have big dreams for other products as well! Every time I go on Pinterest, I get so inspired. My goal for the next year is to start adding some of those new products to our store, like cake toppers, photo booth props, and other types of garlands, and to make Hawthorne Ave a one-stop-shop for your party decoration needs.
Adrienne's words of advice for brand new shop owners:
My biggest piece of advice is to just do it! It sounds really simple and obvious, but it's the best advice I received when I was on the fence about starting my shop. I was so nervous about listing my products online – it seemed like a lot of work, and I was afraid that even if I did list them, people might not buy them. But really, you have nothing to lose by just opening an Etsy store and starting out with a few listings.
I would say, as soon as you have 5 or 10 products that you want to sell, just start listing them. You can always go back and perfect your listings—take better photos, adjust your prices, make the listing descriptions more clever – but the most important thing is just to get your products out there! The great thing about a site like Etsy is that it's so simple to get started, and it's very low risk. The cost is quite minimal to open a store and list your products, and Etsy offers tons of tools to help "crafty" people turn into business owners. I say just go for it! You never know if your product is going to be the next big thing unless you put it out there for the world to see :)
It's really hard to not totally love her, right? Also, I feel like I need roughly 10 of her banners.
My personal favs from her shop....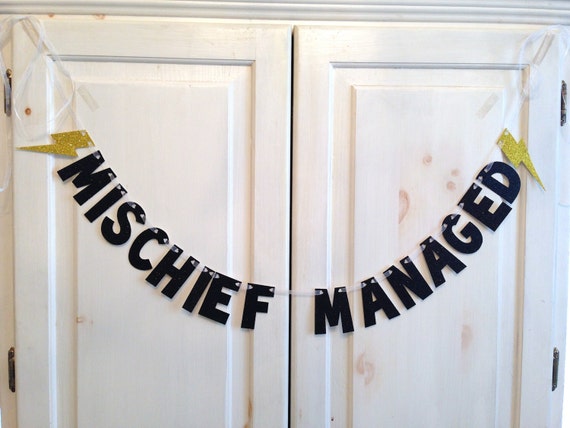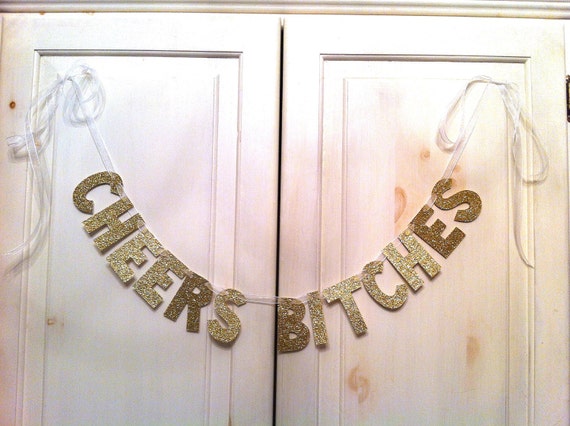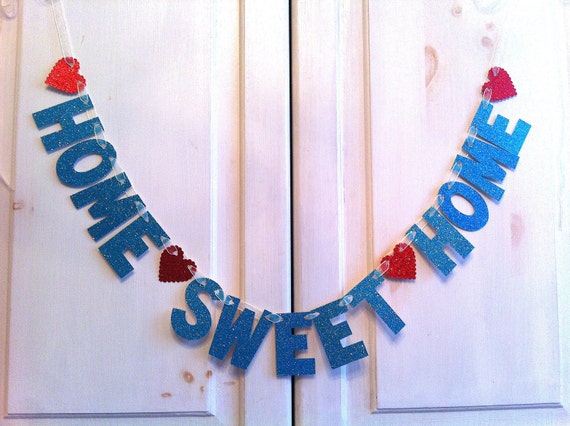 HP Inspired Mischeif Managed Banner / Cheers Bitches Banner / Home Sweet Home Banner
Confession:
I have one of these (I'm not telling you which one or why I have it just yet!
wink wink
), and the detail in person is so adorable. I love the glittery cardstock she uses, and I thought this was just the cutest touch: the holes she punched to thread the ribbon through are heart-shaped! It's the little things!
If you're crushing on Adrienne's banners now, too (and I know you are!), be sure to keep up to date with her shop and follow her at your favorite hangouts:
AND, because she's wonderful, she's made it a little more affordable to get a banner for yourself!
Use code JENN10 for 10% off at Hawthorne Ave!
I really enjoyed sharing Adrienne's story with you today - I love hearing about crafters that were brave enough to do this thing full-on, full-time (something I can't say I'm able to do just yet!). And I love it even more when I hear that it's paid off! Thanks for being an inspiration to crafters everywhere, Adrienne! :)
Now go get your fav banner - quick! ;)